US activist Investor Paulson ups stake in UK's Premier Foods
US-based investor Paulson & Co. has upped its stake in UK manufacturer Premier Foods to 11.9%.
The move, confirmed in a regulatory notification seen by just-food, sees New York-based Paulson significantly
increase its previous stake of 7% and comes less than three months after Premier CEO Gavin Darby announced he was stepping down and the company revealed its plan to sell off its Ambrosia custard brand.
This followed a rancorous battle for control of the company last summer when activist investor Oasis Management, Premier's second-largest investor with a 17.3% stake, supported by Paulson, its third-largest, called for a new strategy, involving the sale of assets and for Darby to be replaced.
Darby retained his position in a vote at the company's annual general meeting in July, largely because he won the support of the Bisto gravy and Oxo cube maker's largest shareholder Nissin Foods, which has a 19.6% holding in Premier and its three largest pension funds, only to announce his departure four months later.
Premier's chief financial officer Alastair Murray was named acting CEO last month.
Feelgood factor: Shades of sunshine set to drive food color innovation in 2019
Wednesday, December 19, 2018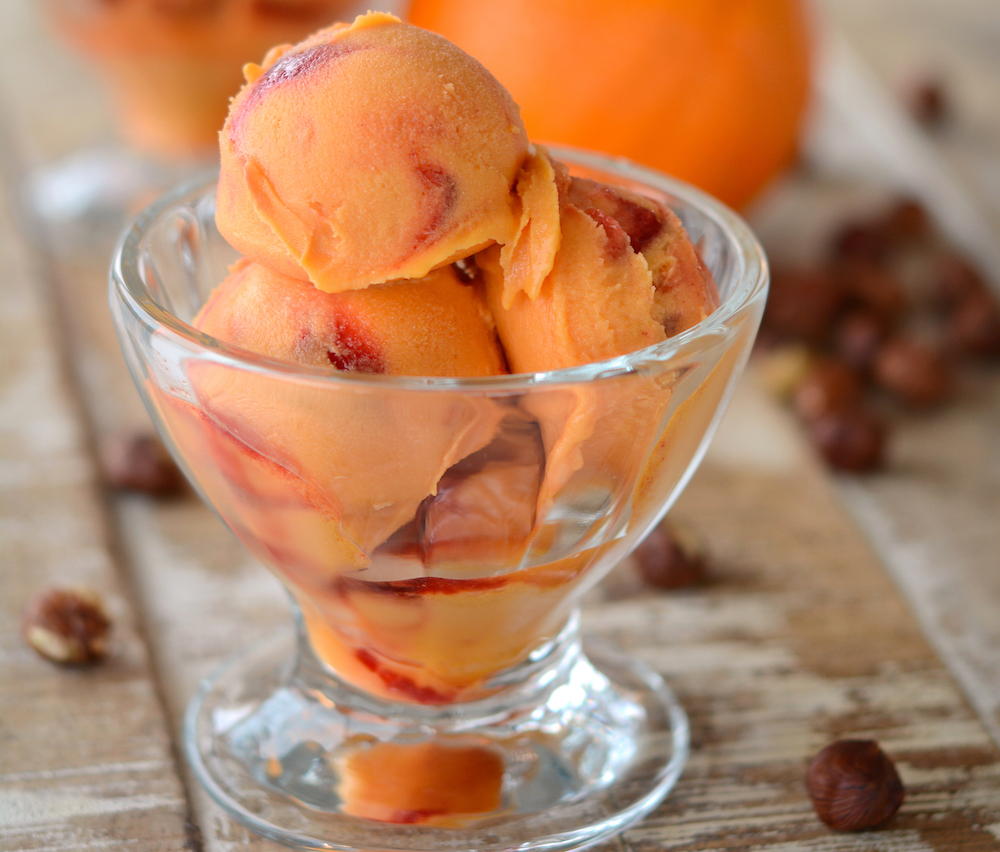 The sunshine spectrum – bright yellow through to deep orange – will stimulate colorful food and beverage development in 2019 as consumers seek out products that inspire upbeat, positive emotions and unite people with a feeling of joy, according to GNT Group.
Shoppers – particularly younger ones hailing from Generation Z – will gravitate towards food and drink colored with natural yellow and orange shades in order to tune into the optimistic sentiments they convey, GNT said.
Food and beverage brands are increasingly developing marketing messages that communicate the ability of their products to bring happiness to the consumer. Innova Market Insights has announced 'I Feel Good' as one of its top trends for 2019, noting that the number of food and beverage launches with a 'feel good' claim on the label increased by 36% year-on-year in 2017.[1]
Maartje Hendrickx, Market Development Manager at GNT, said: "In 2019 consumers will prefer food and drink that can arouse a sense of freshness and light, qualities that yellow and orange shades deliver. Just as pink was embraced by Millennials, Generation Z will channel the positivity of sunshine shades to sprinkle cheerfulness into their lives."
GNT has harnessed this trend in a new collection of coloring foods – EXBERRY® Sunshine Shades. Ranging from bright sunbeam yellow to warm harvest orange, they are all derived from raw materials rooted in nature, including pumpkin, carrots and turmeric.
The Sunshine Shades range has been developed as part of GNT's new Love Color with EXBERRY® initiative for 2019, which will explore how color can influence mood and deliver feelings of excitement and contentment, while also satisfying adventurous, curious consumers who are keen to discover new experiences. Market experts The Food People recently identified 'Mellow Yellow' as a key trend[2] and observed that "color trends are becoming as important as the food and drink itself."[3]
Maartje Hendrickx added: "Natural yellow and orange coloring foods fit perfectly with the desire among consumers to re-connect with the natural world. We are planning some exciting activity in 2019 to maximize engagement with Sunshine Shades, with innovative product concepts and technical information in the pipeline. We will also be busy showcasing feelgood application ideas on the EXBERRY® Instagram feed – @gntgroup – and on the GNT Group Linkedin page."
EXBERRY® coloring foods are natural color ingredients obtained exclusively from fruits, vegetables and edible plants using gentle, physical processes such as pressing, chopping, filtering and concentrating. Consequently, they are not classed as additives but foods with coloring properties and, therefore, qualify for cleaner and clearer labelling declarations. Made with GNT's own innovative processes, they can impart almost any color shade to foods and beverages and are ideally suited for industrial use.
To ensure the highest level of quality and year-round availability, GNT controls the entire EXBERRY® supply chain. In fact, around 80% of the raw materials used are grown within a 200-kilometer radius of EXBERRY® production sites, with cultivation and harvesting monitored by GNT's agricultural engineers.
For more information about this press release, please contact:
Richard Clarke, Ingredient Communications
This email address is being protected from spambots. You need JavaScript enabled to view it. | +44 (0) 1293 886291
Russian banks set for almost half of Agrokor
Two Russian banks could hold almost 50% of the embattled Croatia-based food manufacturer and retailer Agrokor, the largest business in the Balkans set to come under the ownership of its creditors.
A local commercial court said yesterday (20 June) Agrokor's creditors are to vote on a settlement deal on the business on 4 July.
Two-thirds of creditors must vote in favour of the settlement for it to go through and it is expected to receive at least that level of backing.
The vote is on a settlement plan agreed between the extraordinary commissioner overseeing the recovery of Agrokor and a temporary creditors' council.
Under the deal, a Netherlands-based, creditors-owned entity, Aisle Dutch TopCo, will own Agrokor.
Agrokor's largest creditor, Russia's Sberbank, is lined up to be the company's biggest shareholder with a 39.2% stake. A second Russian bank, VTB, would own 7.5% of the business.
Agrokor is the largest company in the Balkans, with retail interests across the region and food-manufacturing assets in sectors such as meat and frozen food. The company is said to generate revenues worth 16% of Croatia's GDP.
Last year, the group was put under state-run administration amid huge debts.
Agrokor-owned businesses include Croatian meat processor PIK Vrbovec, local frozen food and ice cream businesses Frikom and Ledo, as well as Serbian condiments maker Dijamant.
The group also owns Croatian food retail Konzum and Serbia-based grocer Mercator.
Dean Best, managing editor
Digital technologies at the ХХIV International Industrial Trade Fair "MVC: Cereals – Mixed Feed – Veterinary - 2019"
Our new digital service – electronic terminals - will be available for exhibitors and visitors during the ХХIV International Industrial Trade Fair "MVC: Cereals – Mixed Feed – Veterinary - 2019". The exhibition will take place in pavillion No 75 at the Exhibition of National Economy Achievements (VDNH) in Moscow, Russia. The dates are - January 29-31, 2019
This kind of service is offered with the help of a device equipped with a touchscreen and bar-code reader. The visitor just scans the bar-code and gets an access to all the information about the exhibitor which booth he has just visited . At the same time the exhibitor obtains all personal data of the visitor on-line. The new service also gives you a possibility to analyze the interests of each visitor by his activity in the digital catalogue.
Any additional information is available on our web. site: www.mvc-expohleb.ru
Lycored partners with culinology pioneer to create healthy craveability at IFT
Lycored will be partnering with top US chef Charlie Baggs at the forthcoming IFT expo (July 15th to July 18th in Chicago).
Baggs is a pioneer of the concept of 'culinology', which combines food science with culinary art. He specializes in helping companies satisfy consumer needs by working creatively with taste characteristics todrive superior flavor.
The former Purdue University professor has developed new recipe concepts that showcase Lycored's tomato-based flavor enhancer, SANTE, and CTC, its Clear Tomato Concentrate. They demonstrate the power of the products to make recipes healthier while also creating "craveability" by enhancing natural umami and kokumi characteristics.
A carrot and apple soup shows how SANTE can reduce salt and cream, while a roasted red pepper sauce with
SANTE and CTC contains lower tomato paste and heavy cream. The third concept is a Tom Yum soup with reduced sweetened condensed milk, coconut milk and soy sauce.
Charlie Baggs, President of Charlie Baggs Culinary Innovations, said: "Lycored's approach to taste and flavor is similar to mine – we work scientifically to understand the needs of consumers and develop solutions that meet them. I've long been interested in the idea of using natural sources of umami to create craveability. These recipes show how effectively you can do that with ingredients from the humble tomato."
Christiane Lippert, Head of Marketing (Food) at Lycored said: "We were very impressed by Charlie's passion and his food philosophy. Like us, he's committed to the natural, clean label, and real food movements and it's exciting to be working with someone with his track record. The new concepts he has created demonstrate the potential of SANTE and CTC when used alongside natural, real ingredients. We can't wait to share them."
SANTE and CTC are part of Lycored's range of real ingredients from tomatoes. Both have non-GMO certification and can be declared as either 'tomato concentrate' or 'natural flavor' (depending on local regulations.)
SANTE is a flavor enhancer that allows a reduction in sodium from salt by 30 to 65% in some applications. It is the perfect solution for removal of MSG, yeast extracts, or artificial flavors while giving a great taste boost. CTC is a liquid serum that harnesses the balance of
acidity and high Brix sweetness of tomatoes to bring smoothness and complexity to savory products.
Charlie Baggs and his team will be showcasing the recipe concepts at Lycored's stand at IFT (S4605 in the South Hall).